I have always been inspired by New Orleans architecture and design. From the Creole cottages in the French Quarter to the lavish homes in the Garden District, there's design inspiration everywhere you turn. With Mardi Gras right around the corner, the colors purple, green and gold have been everywhere, and I have been so inspired by the way the colors work so perfectly together. Here's my Pinterest-inspired purple green and gold interiors and a guide to my favorite spots of New Orleans!
Where to eat:
Commanders Palace – For a fancy night out, but make sure to book your reservation at least a month in advance. Commanders is one of New Orlean's oldest and most popular restaurants. If you happen to be in town on a Friday afternoon, make sure to stop by for 25 cent martinis.
Galatoires – Located on the infamous Bourbon St, Galatoires is another historic New Orleans restaurant. This restaurant is tiny and loud but you are sure to have a very knowledgeable waiter, amazing creole food, and a great time.
Parkway Tavern – Established in 1911, Parkway is a local favorite and has one of the best Poor Boy's (aka Po Boy's) in Louisiana.
Shaya – Since it's opening in 2003, Shaya has been one of New Orlean's most loved restaurants by locals. You would not expect to go to New Orleans and have the most amazing Modern Israeli Cuisine, but trust me and the 1500+ people who left 5 star yelp reviews when I say you need to try it. Award winning chefs John Besh and Alon Shaya opened this restaurant together and their food will blow you away.
Cafe Du Monde – This one is obvious. You cannot go to New Orleans without stopping by Cafe Du Monde to get Beignets and a Cafe Au Lait.
Where to drink:
Carousel Bar – Located Downtown in the beautiful Hotel Monteleone, you can sit at the rotating bar and enjoy a French 75. This bar is usually crowded and the drinks range from $15 – $20, but it is a unique New Orleans experience you can't pass up.
Hot Tin – Hot Tin is a new rooftop bar located on the 11th floor of the Pontchartrain Hotel on St Charles Ave. There is no better spot for after dinner drinks and an amazing view of New Orleans.
Pat O'Brien's – Pat O's is where the infamous hurricane was invented in the 1940's. Pat O's can be very touristy but enjoying a hurricane in the piano bar is always a good time for locals and tourists alike.
Where to shop:
Magazine Street – Magazine Street has an array of upscale boutiques, and vintage handbags and jewelry. You can spend an entire day strolling down Magazine Street shopping and there are plenty of bars and restaurants as well.
Royal Street – If you are shopping for antiques, or want to stop into some family-owned art gallery's, Royal Street is where you want to be. Many of the shops on Royal Street have been open for decades and have many unique antique treasures.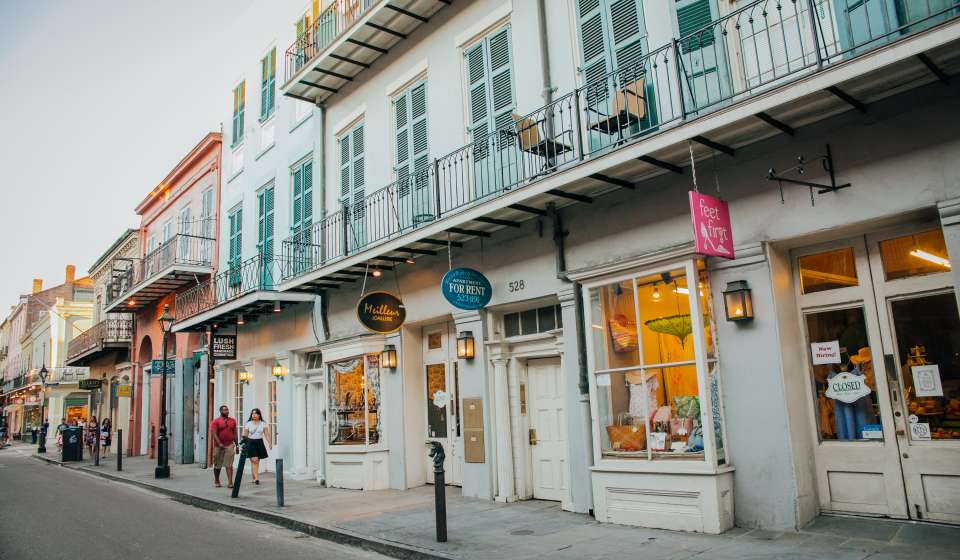 Where to stay:
The Ace Hotel – The Ace Hotel is a upscale hotel located on the corner of Carondelet and Lafayette in the Central Business District Downtown. The hotel has an amazing rooftop bar and lounge where you can enjoy great views and often times live music.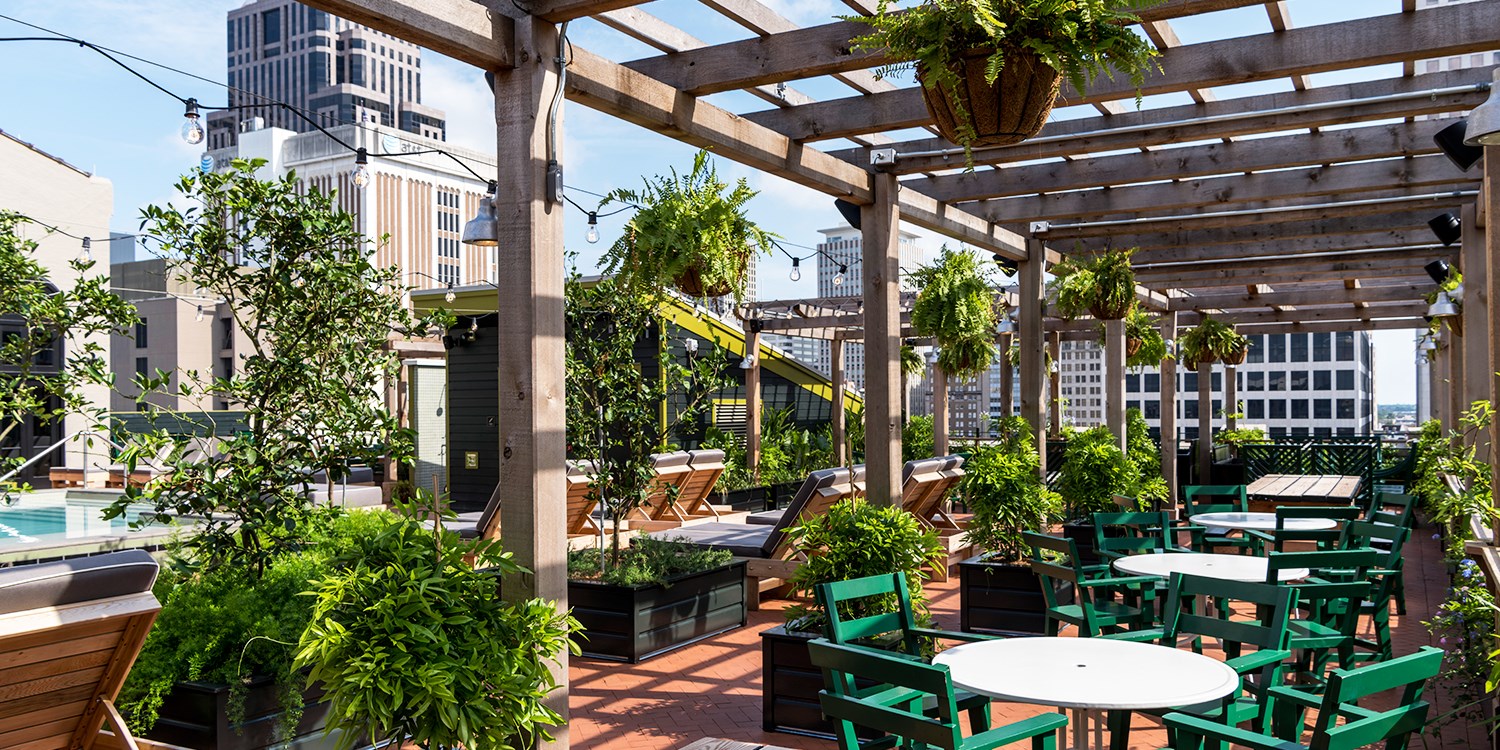 The Columns Hotel – If you are wanting to get away from the touristy crowd, you will want to stay uptown at the Columns Hotel on St. Charles Ave. This hotel was established in 1885, and has the most beautiful classic New Orleans architecture. You will be conveniently located right across from the street car, so a trip downtown is just a short ride away.
Hotel Monteleone – Hotel Monteleone, opened in 1886, is one of the last great family-owned-and-operated hotels in New Orleans. This luxury hotel is one of the most well known hotels in New Orleans. The Carousel bar will be right downstairs and you will be a short walk away from many popular restaurants and bars.
The Roosevelt Hotel – The Roosevelt is another sought out local gem in New Orleans. The hotel has some of New Orleans' best restaurants and bars such as Domenica and The Sazerac Bar. If you are visiting New Orleans during the holiday's staying at the Roosevelt will be particularly expensive, because of the annual holiday light show. People come from all over to see the lights at the Roosevelt Hotel and enjoy a cocktail at the Sazerac, there is no better way to get into the holiday spirit.
---